Several months ago we departed on an exploration to discover our favorite EDC bags of 2023. So of course, we thought we'd invite you along for the adventure. Our journey affirmed several things — not the least of which is that THERE IS NO PERFECT EDC BAG. Primarily because everyone has different needs. We made a point to examine several bags that we might not use ourselves on a daily basis, but that members of our tribe might. May this guide serve you well!
*None of our responses were paid for or sponsored (beyond sample product for us to test/review). These are our honest opinions. Be sure to watch the video for a more detailed look at each option.
**For reference in product photos below – Rusty is 6′ 205lbs.
(NOT in rank order)
#1 Timbuk2 – Messenger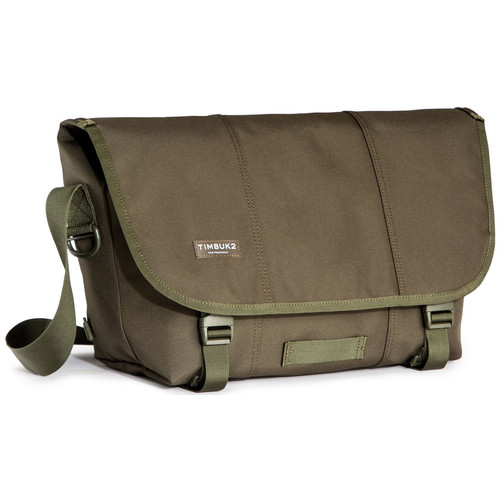 Timbuk2 Messenger Description:
The Timbuk2 Messenger is a deservedly popular messenger bag option that is surprisingly durable and functional. If you are interested in a messenger bag as your EDC, this bag should be on your consideration list.
Timbuk2 Messenger Pros:
Lots of well-placed pockets and compartments
Super durable materials
Spacious main compartment for easy access and stuffing
A couple of the pockets are so discreet that can be considered secret pockets
Designed well for travel (luggage pass through, TSA computer compartment, compact)
Timbuk2 Messenger Cons:
Only Messenger/sling and briefcase case (no backpack)
Not necessarily tailored for the prepper / survivalist
Product link: Timbuk2 Classic messenger
#2 5.11 – AMP 12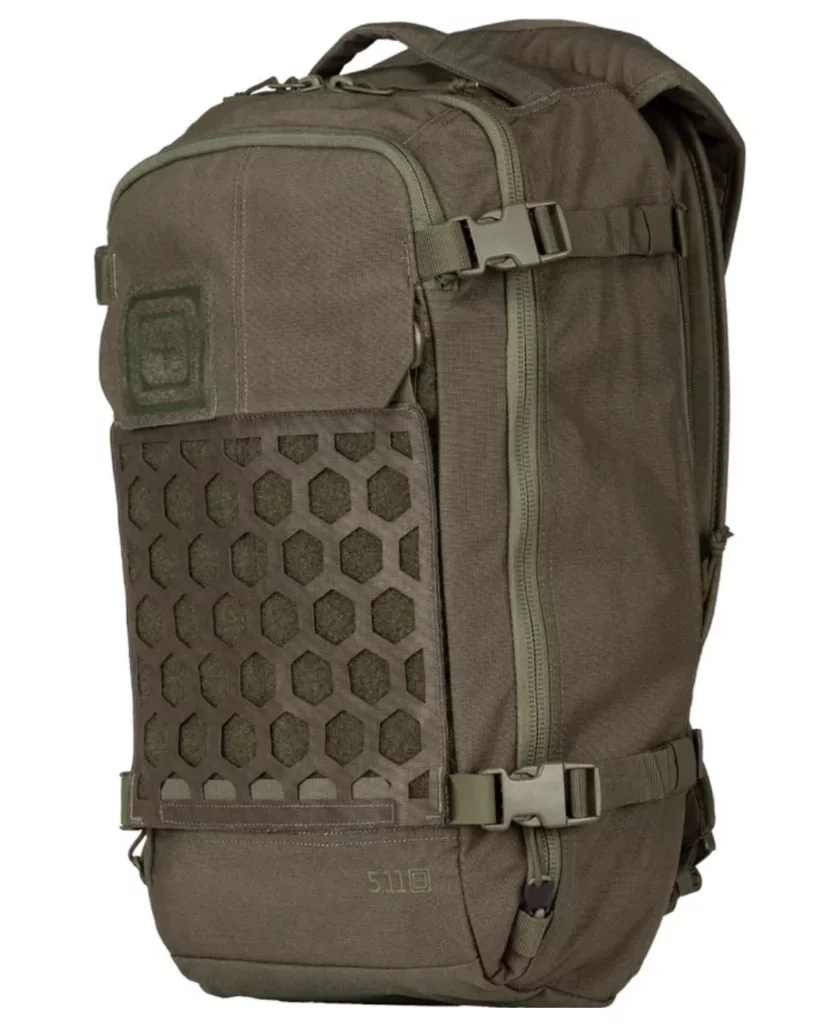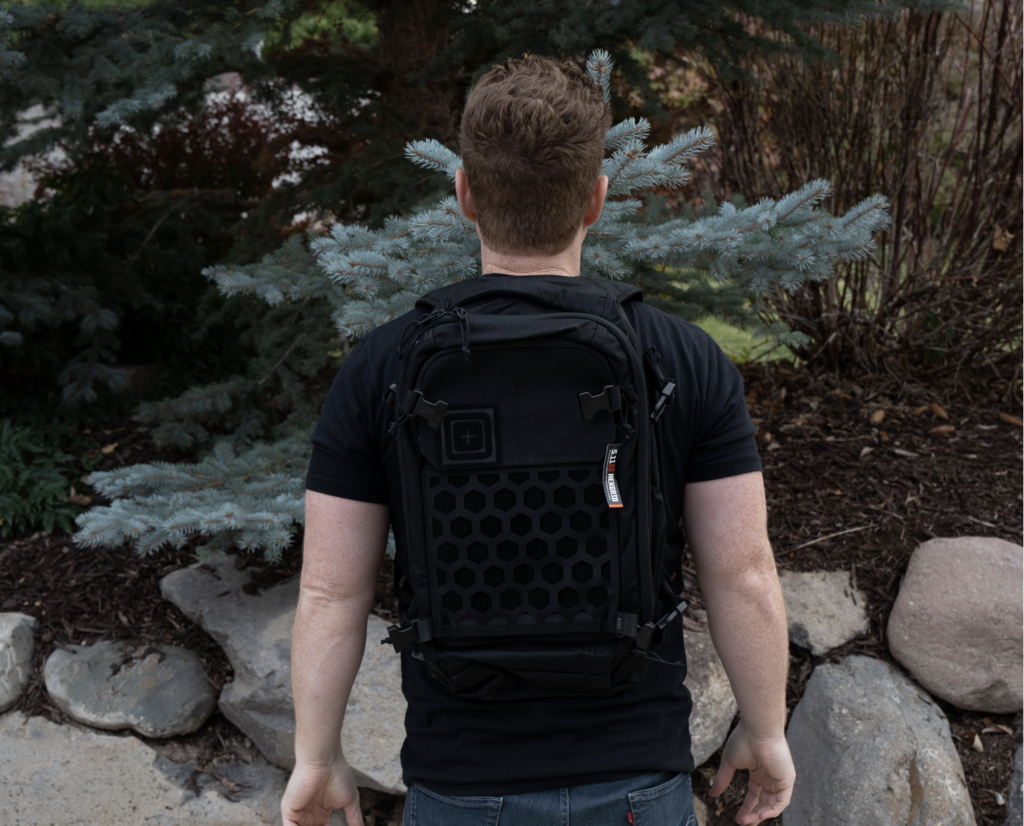 5.11 AMP 12 Description:
The AMP 12 is a compact, versatile pack that bridges the outdoor / tactical backpack look well without presenting as too conspicuous. It offers a surprising amount of modularity and carry options for an office worker AND and outdoorsmen.
5.11 AMP 12 Pros:
Spacious clamshell main compartment
Removable hex grid system that functions like MOLLE without screaming "military"
Fantastic admin section that's contained in a zipper pouch
Excellent concealed carry for larger pieces
firm ventilation area ensures great airflow
Rugged – feels like it's ready to go to battle
5.11 AMP 12 Cons:
A touch heavy for its size
Only backpack carry (only shoulder straps)
Product link: 5.11 AMP 12
#3 Mystery Ranch – 3 Way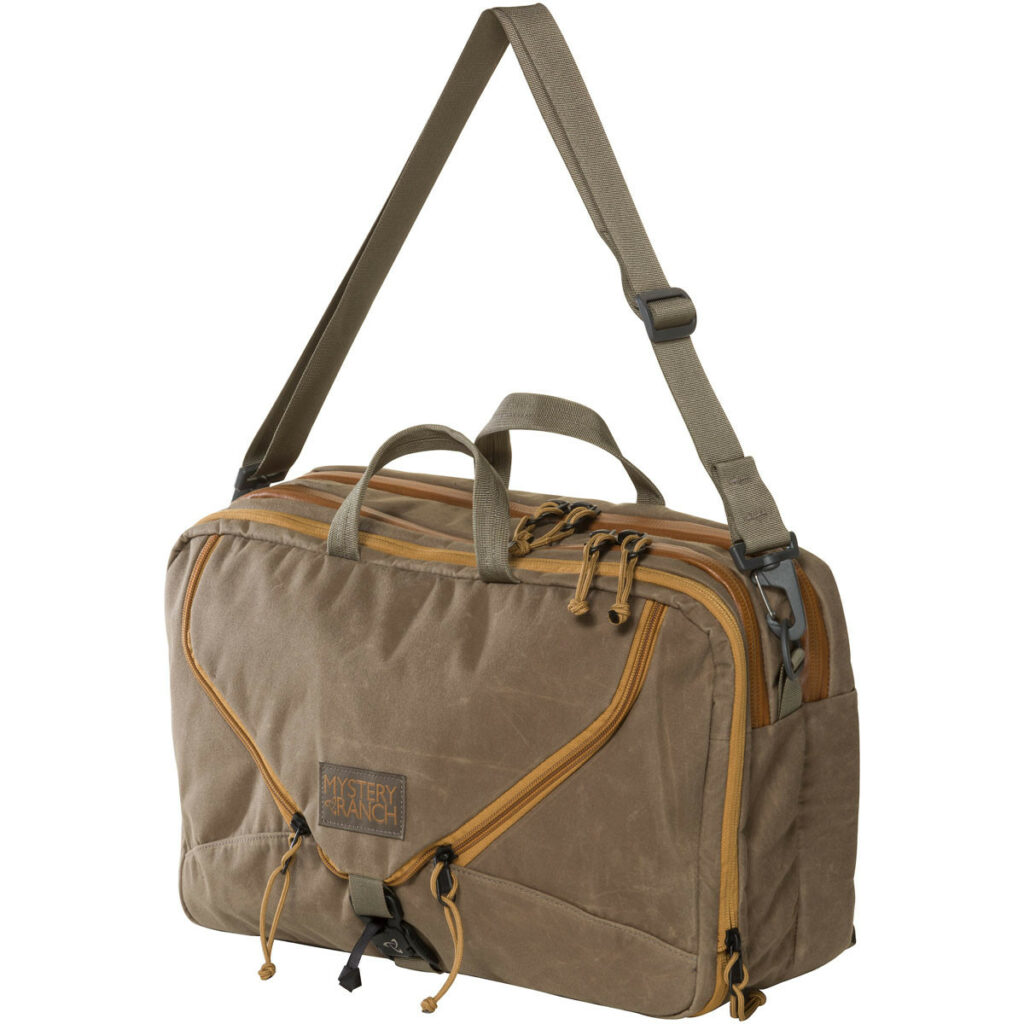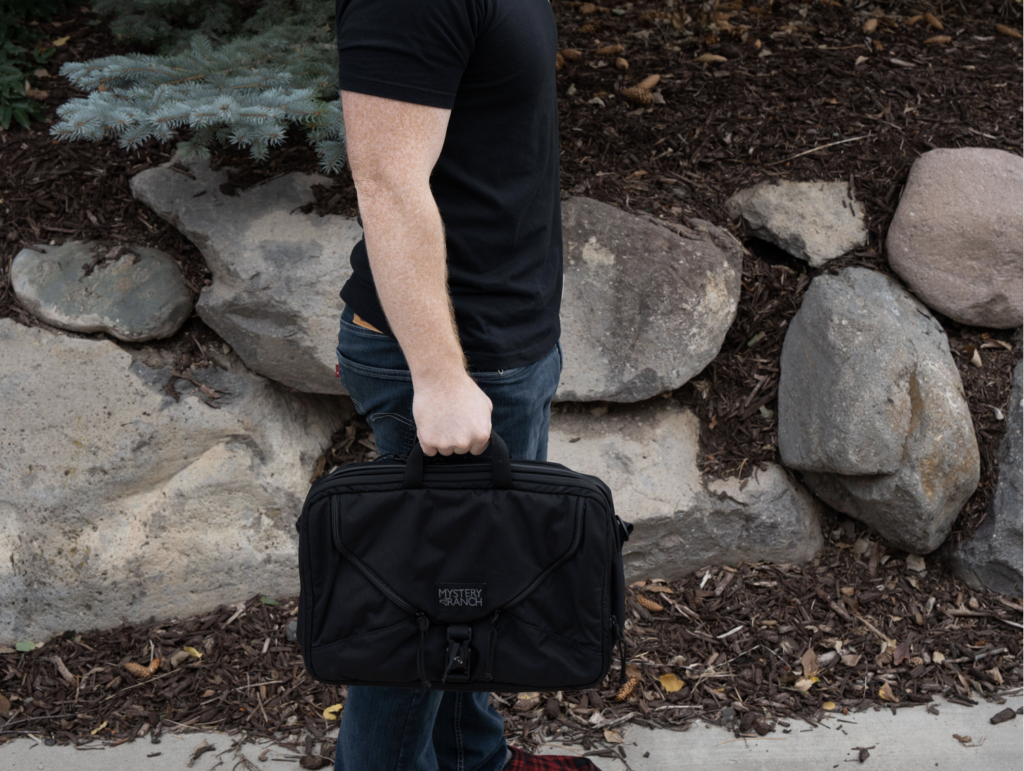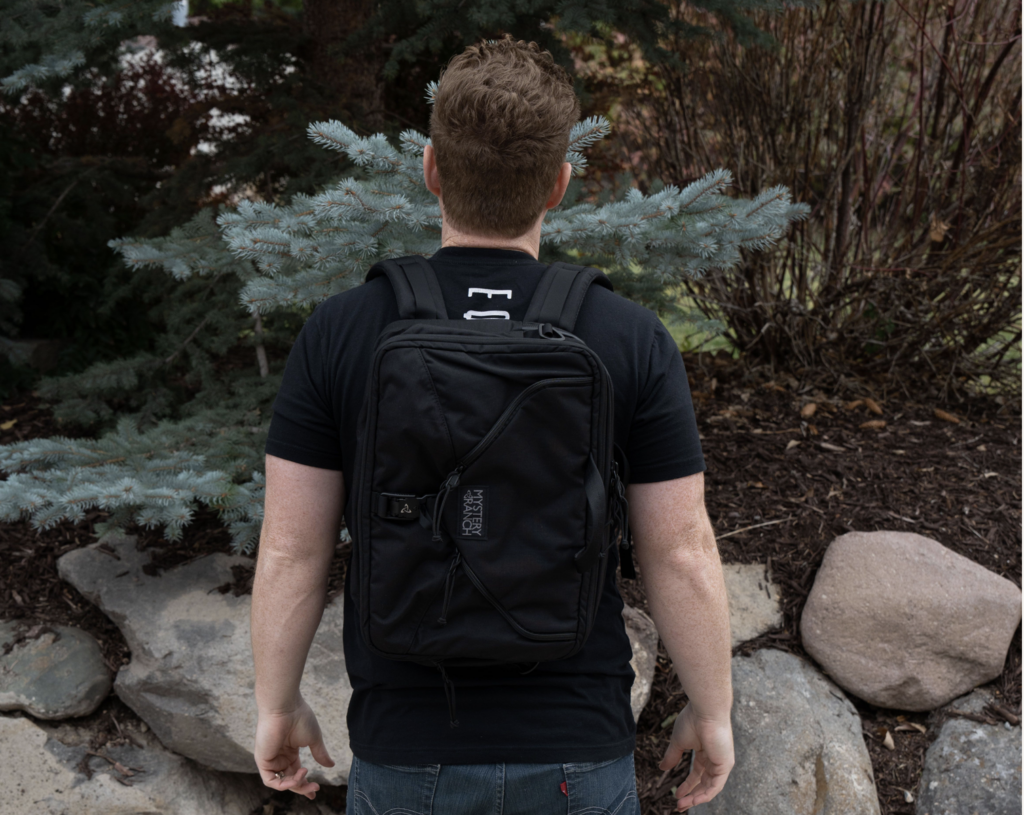 Mystery Ranch 3 Way Description:
A no-nonsense laptop bag that can be carried in three ways: backpack, messenger (sling/single shoulder strap), handle/briefcase. Cleverly designed to fit a lot into a small space and be a versatile carry option depending on what circumstances/preferences dictate.
Mystery Ranch 3 Way Pros:
Compact and lightweight
Smart organization in a small space
versatility in carry options make it a winner in multiple situations
Looks like a briefcase and would "fit in" in the office
Extra protection for laptop
Mystery Ranch 3 Way Cons:
The flip-side of being compact is limited space
Not the most adjustable shoulder straps/harness
Product Link: Mystery Ranch 3 Way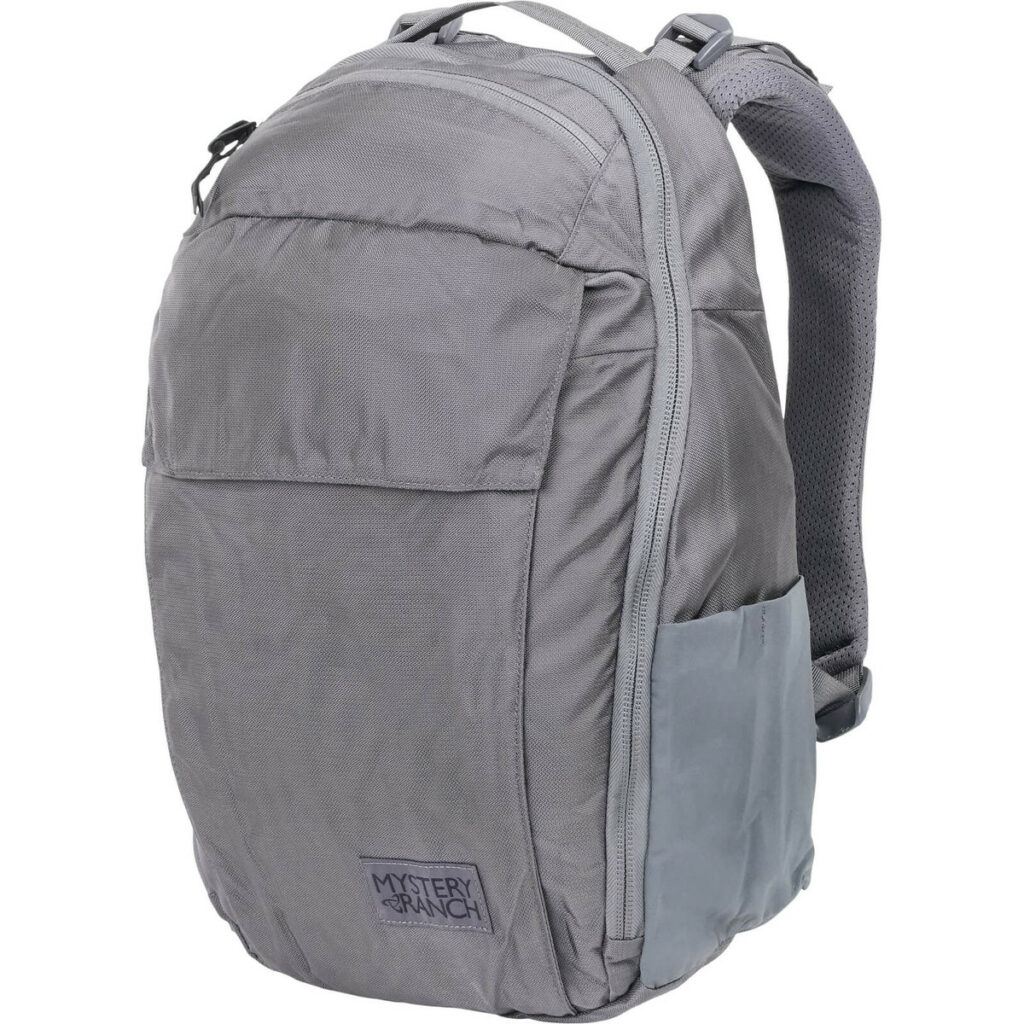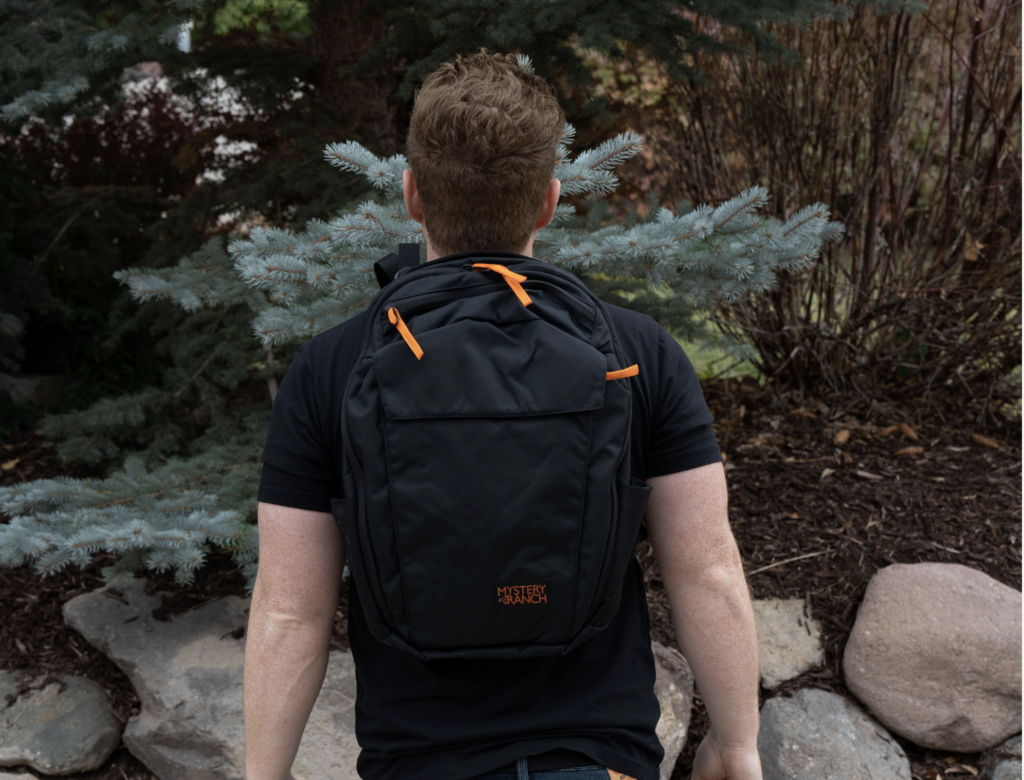 #4 Mystery Ranch – District 18
Mystery Ranch District 18 Description:
A bombproof traditional backpack for school/work with flexible main storage capability. [It's an added bonus that they chose to make it in Equip 2 Endure colors.]
Mystery Ranch District 18 Pros:
Clever disconnecting gussets that allow full clamshell opening or limited opening to retain contents
Quality suspension for a small bag
Two water bottle pouches
High-vis interior for viewing contrast
Mystery Ranch District 18 Cons:
Only backpack carry
Marginal interior padding for laptop
Product Link: Mystery Ranch District 18
#5 Vertx – Gamut 2.0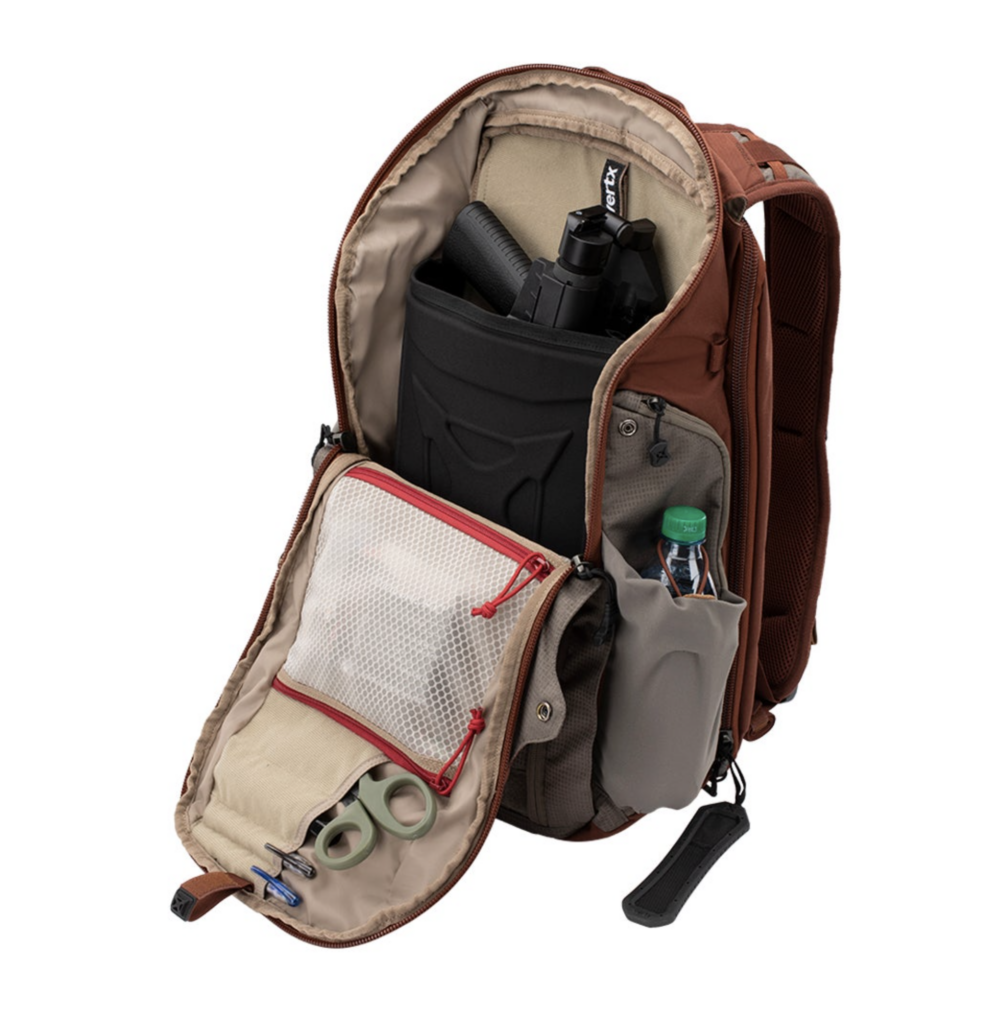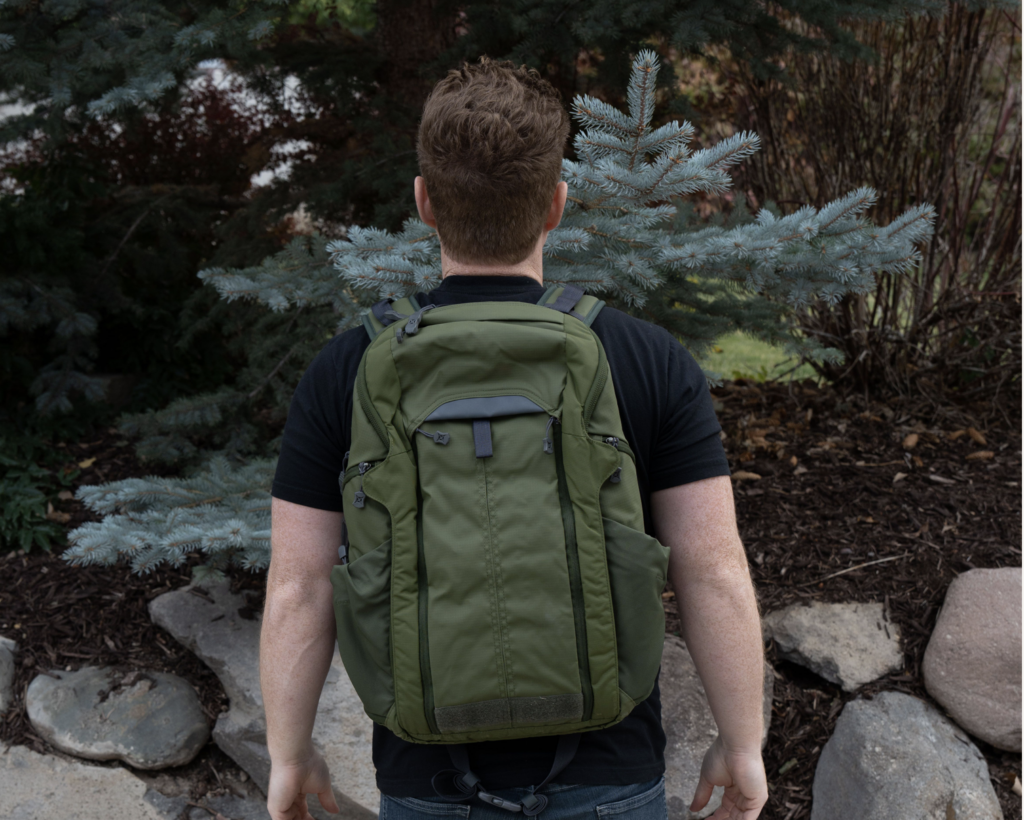 Vertx Gamut 2.0 Description:
A rugged, multi-functional bag designed around the effective concealment and deployment of an SBR. The Gamut 2.0 is built as an effective tactical bag while maintaining maximum discreetness to blend into any environment. If the bag was a person, it would be an under cover operative.
Vertx Gamut 2.0 Pros:
Cleverly hidden exterior pouch expansion
Solid luggage pass through for travel
Versatile laptop suspension
Discreet look for concealed carry of small pieces to SBR
Heavy duty suspension
Vertx Gamut 2.0 Cons:
Only shoulder carry
Does not have a professional office look
Product Link: Vertx Gamut 2.0
#6 Vertx – Dead Letter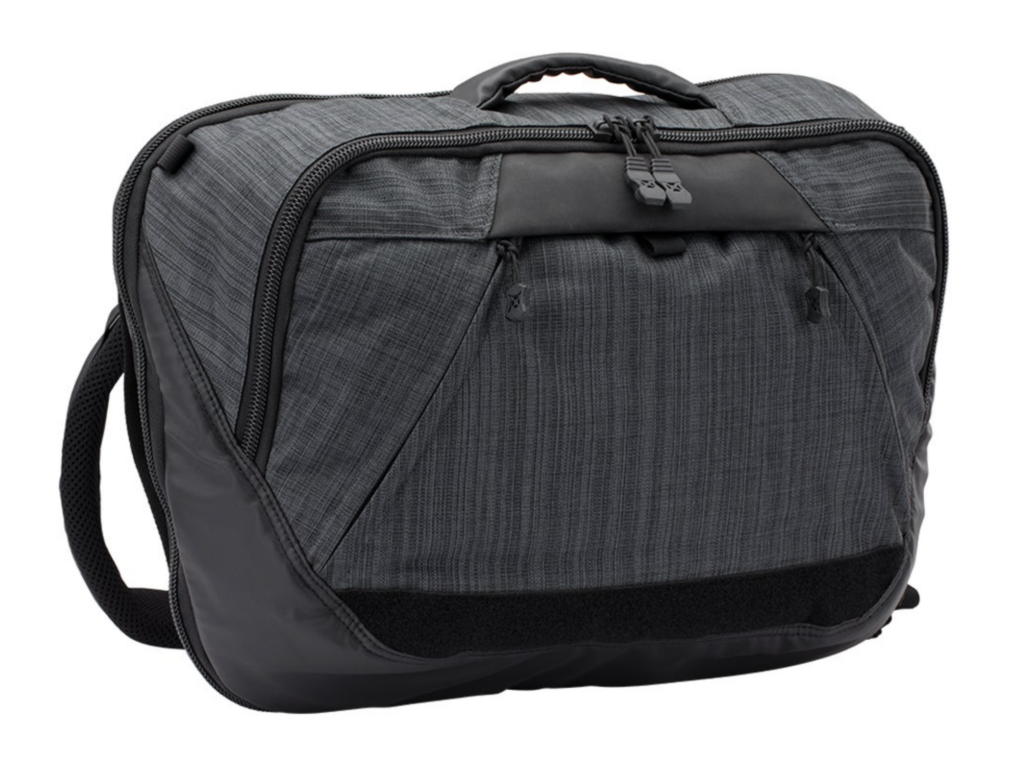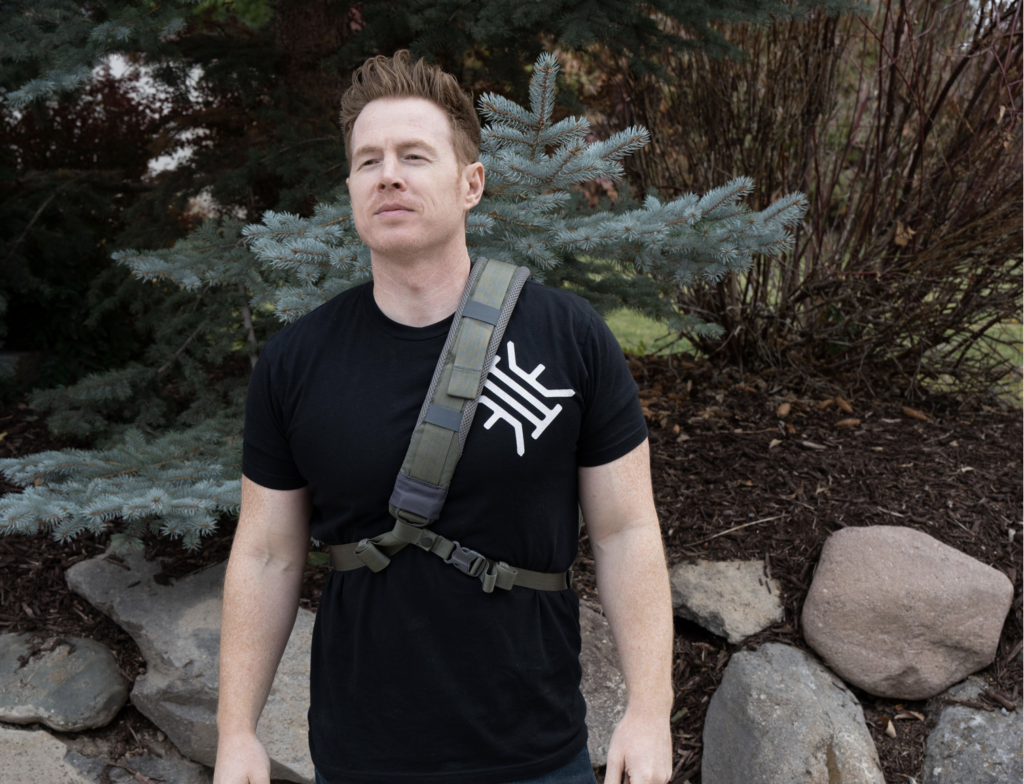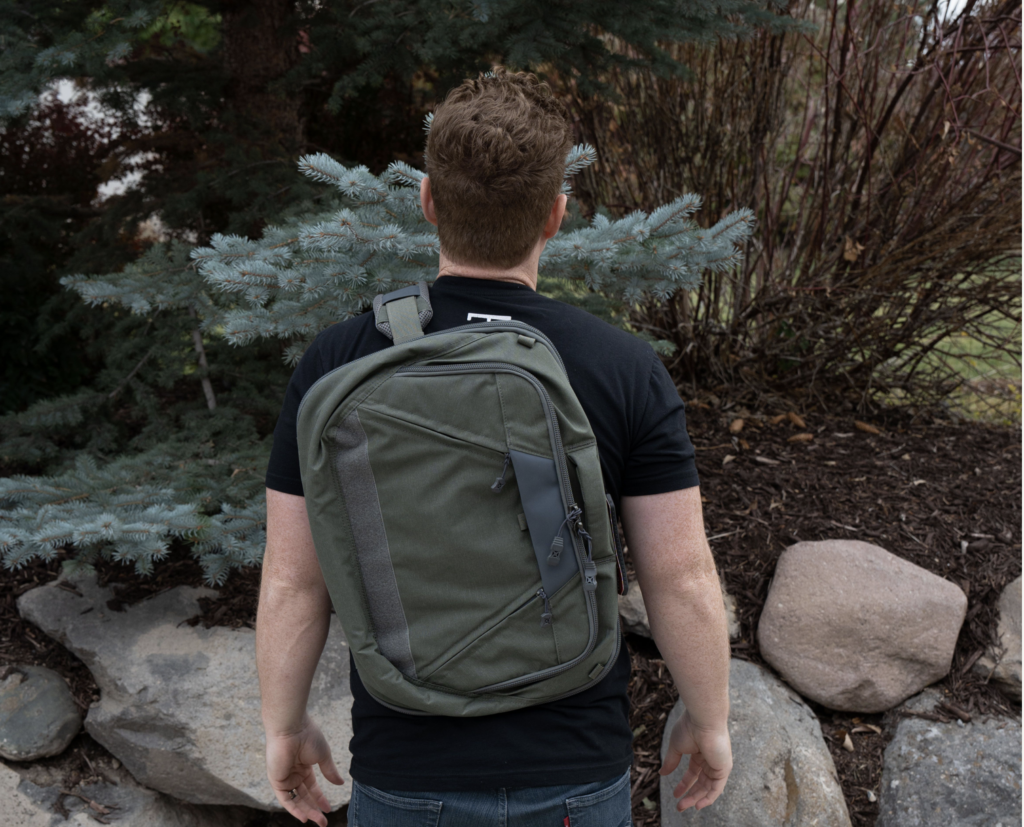 Vertx Dead Letter Description:
The Vertx Dead Letter is possibly the most versatile and effective sling style work bag on the market. It's tough
Vertx Dead Letter Pros:
Cleverly hidden expansion exterior pouch
exterior pouch very versatile with combo hook and loop + molle
Nice luggage pass through for travel
Solid admin pouch with loop panel
Innovative shoulder strap + waist strap
Very versatile loop panel laptop compartment
Vertx Dead Letter Cons:
Not a great laptop compartment
Only a sling, not backpack style shoulder straps
Product Link: Vertx Dead Letter Sling
#7 Vanquest – Addax 25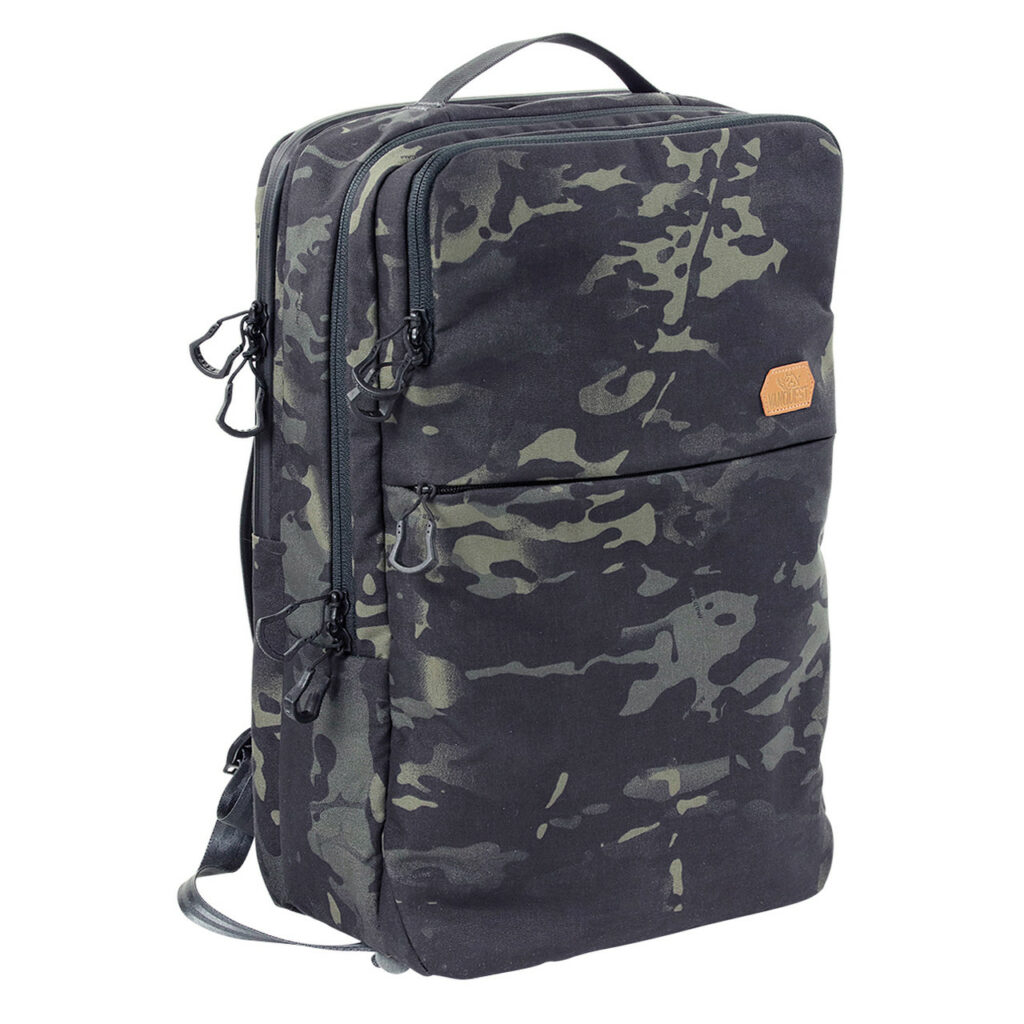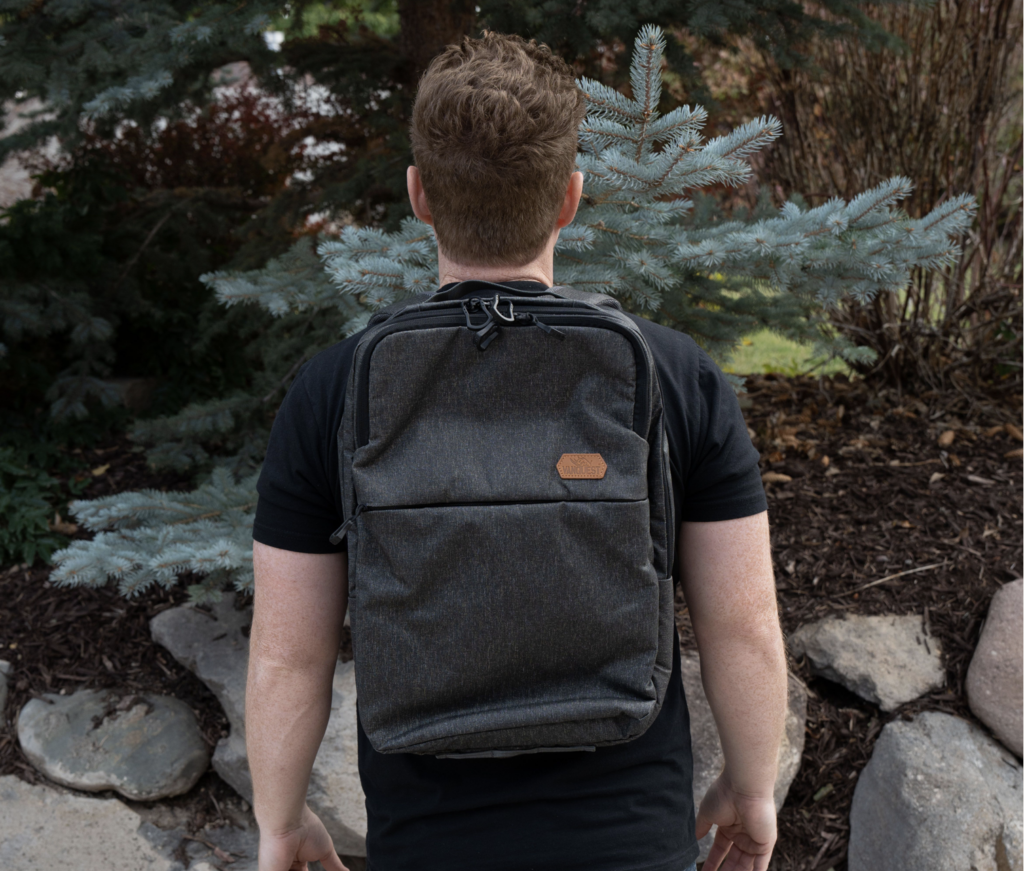 Vanquest Addax 25 Description:
The Addax 25 is a star in the Urban series lineup from Vanquest. Vanquest made a visually understated (stylishly minimalistic in fact) EDC backpack that hides the real punch inside the bag. The Addax 25 can serve as an EDC workhorse while admirably carrying all your preps and defenses.
Vanquest Addax 25 Pros:
Dual internal water bottle pouches with elastic binders (to limit movement)
nice lineup of convenience pouches and admin
Functional luggage pass through for travel
Tons of loop panel inside the main compartments for modular build out
Spartan style zipper pulls
Clean, minimal styling without sacrificing capability
Vanquest Addax 25 Cons:
Only backpack carry. (Pass throughs can function like handle, but not as well as dedicated handle)
Product Link: Vanquest Addax 25
#8 Knack Pack – Series 2 Medium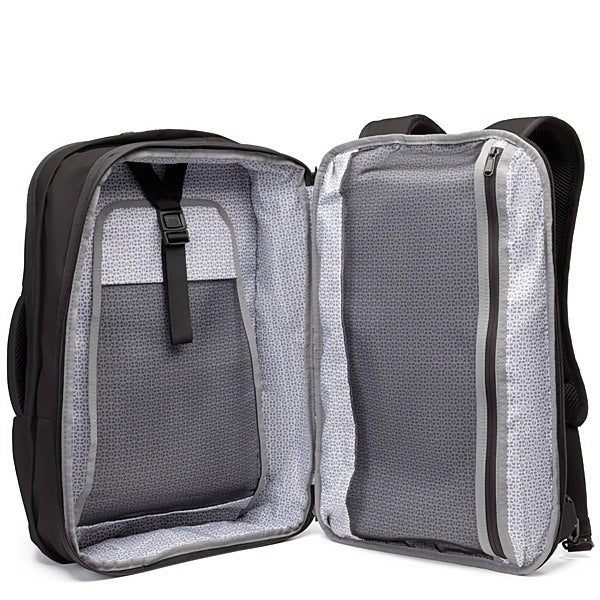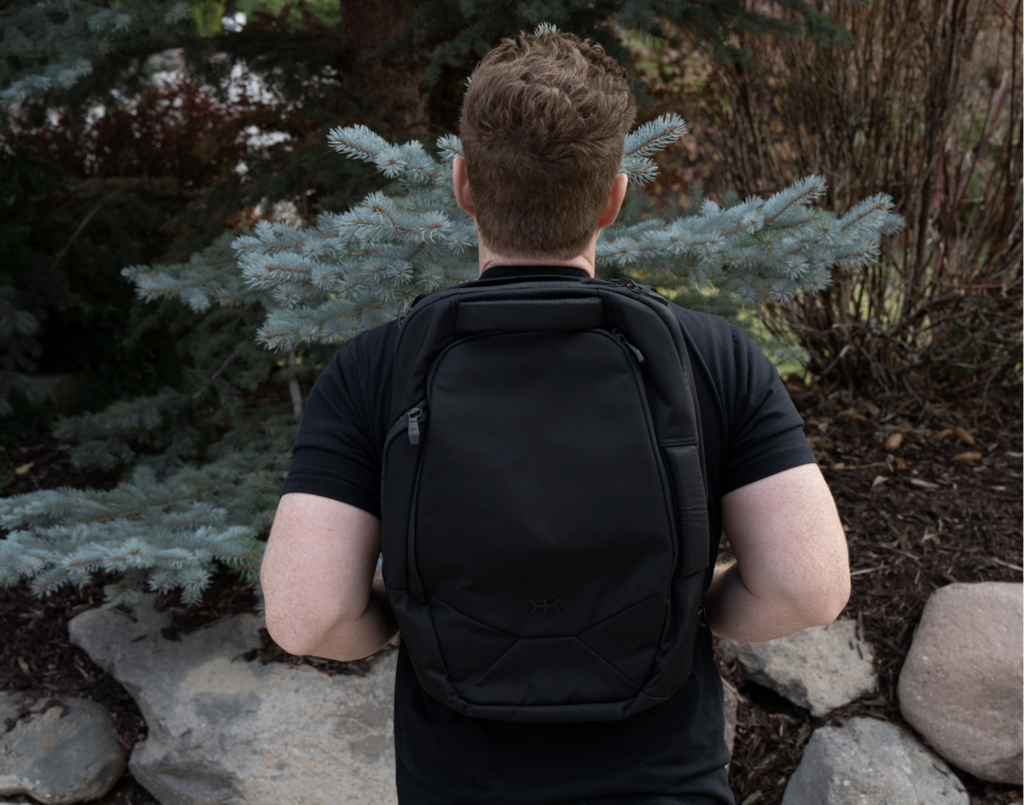 Knack Pack Series 2 Description:
KnackPack is really straddling the travel / EDC market with the Series 2. It functions very well as a normal backpack but has a very capable travel component with its expandable clothing storage. It also has some high-quality modular packing cubes that we were impressed with (especially their shoe bag!)
Knack Pack Series 2 Pros:
Travel expansion feature opens bag like a suitcase but doesn't even look like it is there
Probably has the best admin organization of any option on this list
Snug and padded laptop compartment
Sturdy luggage pass through for travel
Shoulder strap storage for when used as a briefcase
Molded back panel for increased airflow
Knack Pack Series 2 Cons:
If you just glanced at it, you would think it was an Under Armour athletic backpack (both the cut and logo). This might not be a big issue but if your want it to look like a business professional bag, it might not work.
Small water bottle carry. Will not fit the Nalgene size bottle we tried. Had to size down to a 22 oz.
Laptop pouch is not suspended
Product Link: Knack Pack Series 2 Medium
#9 AER – City Pack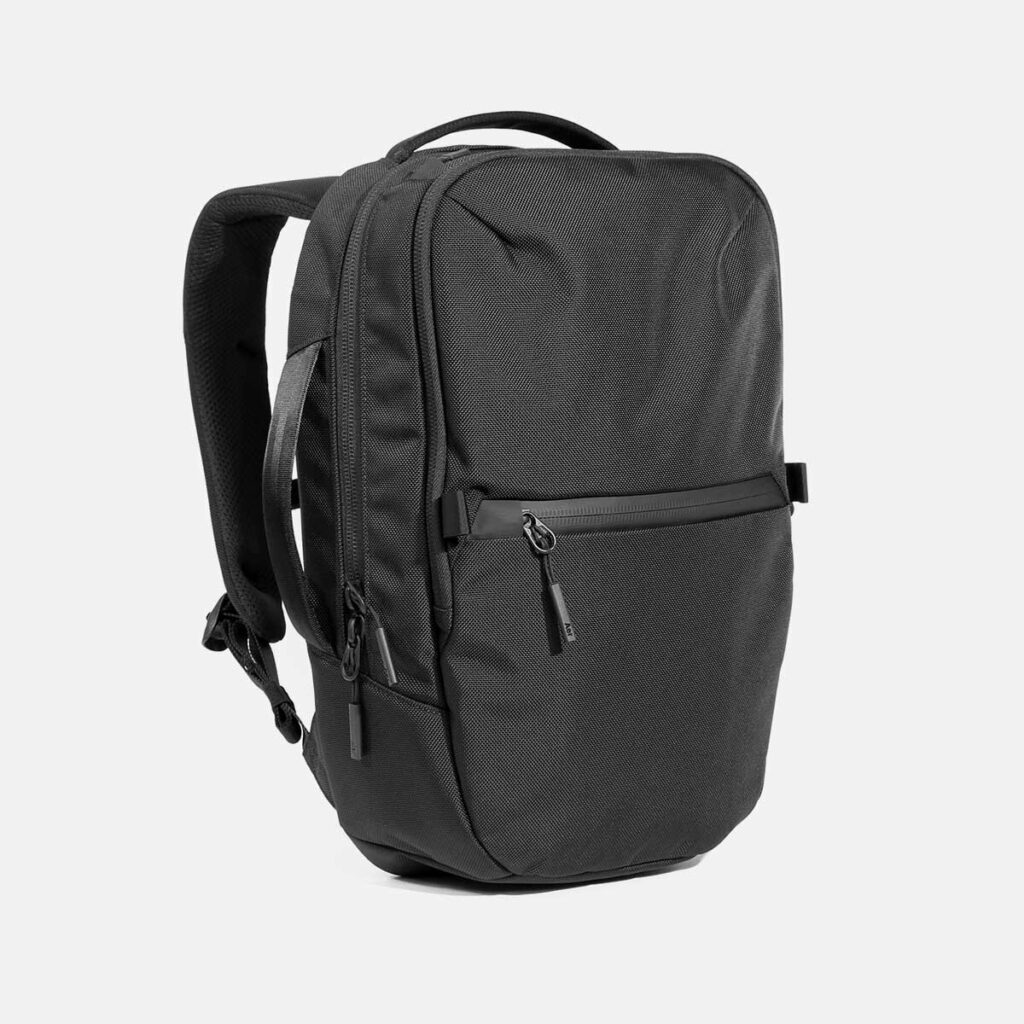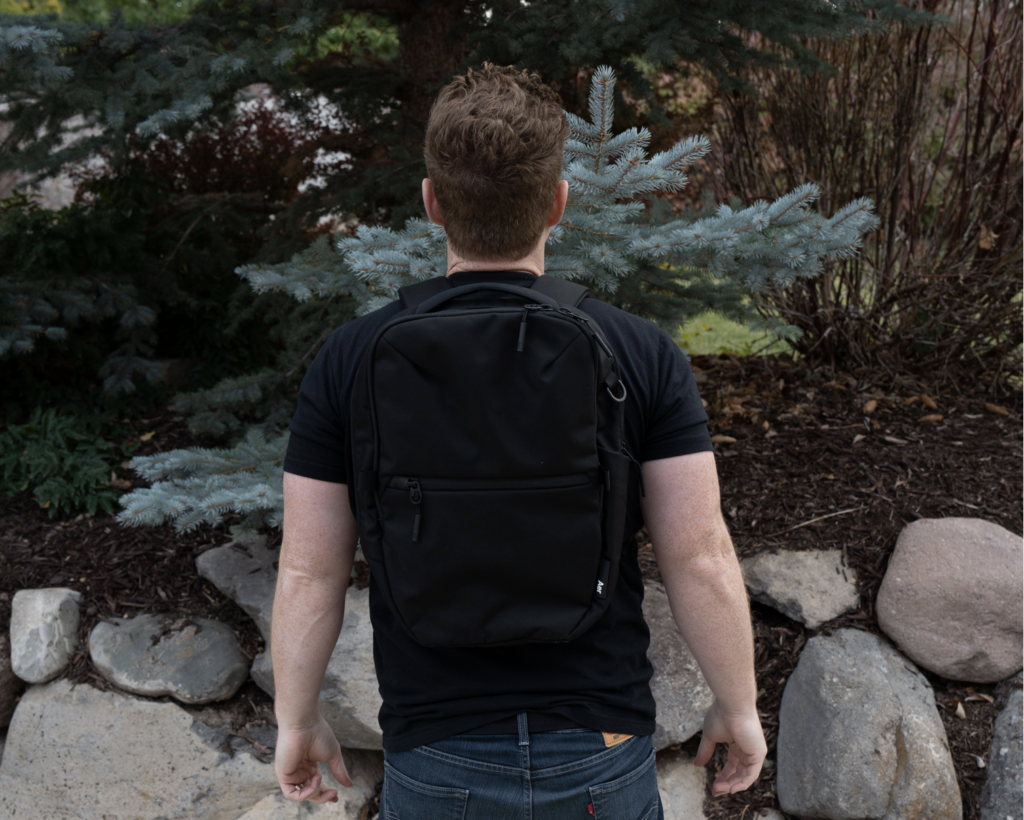 AER City Pack Description:
The AER City Pack is a purpose built to be an all-day, every day carry. Not designed with the outdoorsman or prepper in mind, but could still serve in that role admirably in a pinch. Comfortable, durable, and professional looking.
AER City Pack Pros:
Cleaver hidden pouch for Tile/AirTag
Clean, symmetrical design
Inset luggage pass through for travel that gets out of the way when not needed — allowing good ventilation for back when carried.
Comfortable, thick padding on back and shoulder straps
Three solid carry options (backpack, messenger, and briefcase) — The design looks "right" when carried like a briefcase and the dedicated handle is rugged and ergonomic
AER City Pack 25 Cons:
Large external face pouch could have been made better use of — like additional admin organization
Could use additional laptop retention on top to keep things snug
Water bottle pouch placement prevents full clamshell opening and the bottle retention is not great
Product Link: AER City Pack
#10 AER – Flight Pack X-Pac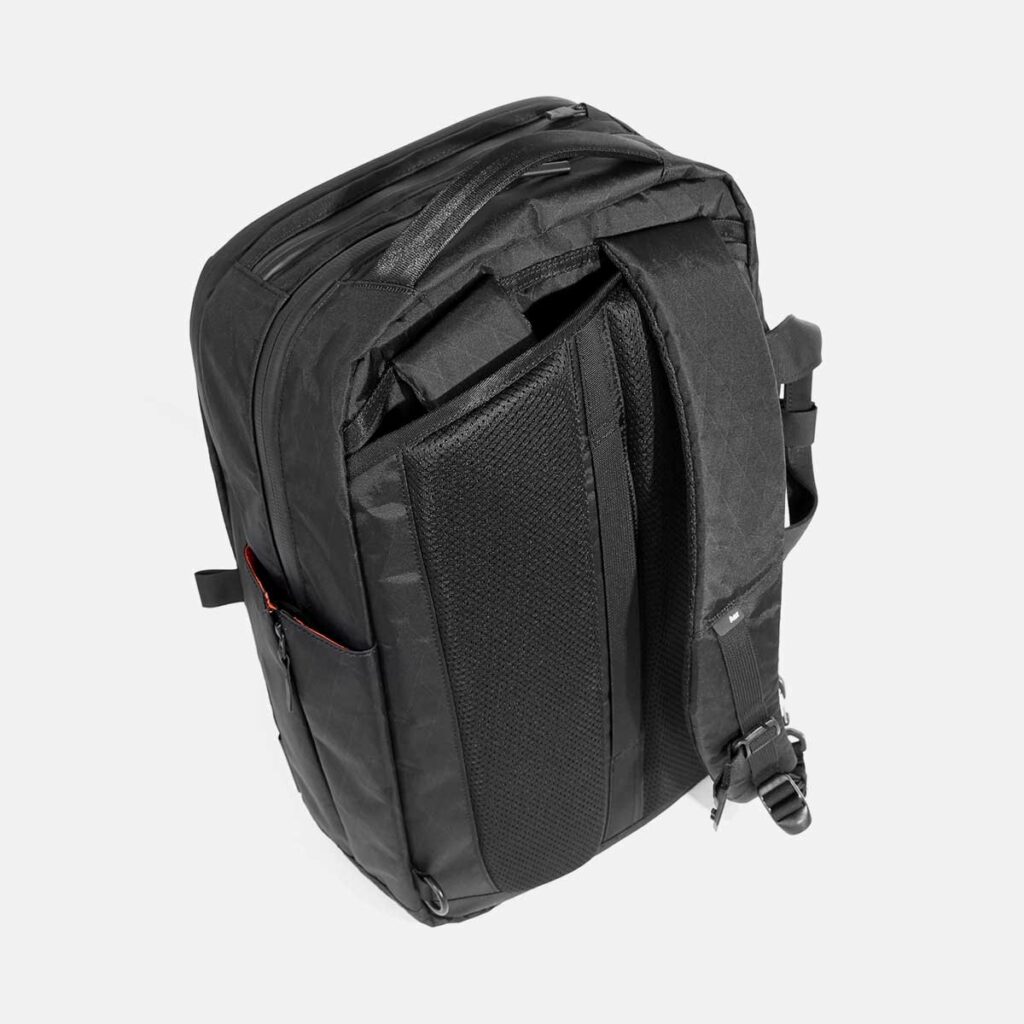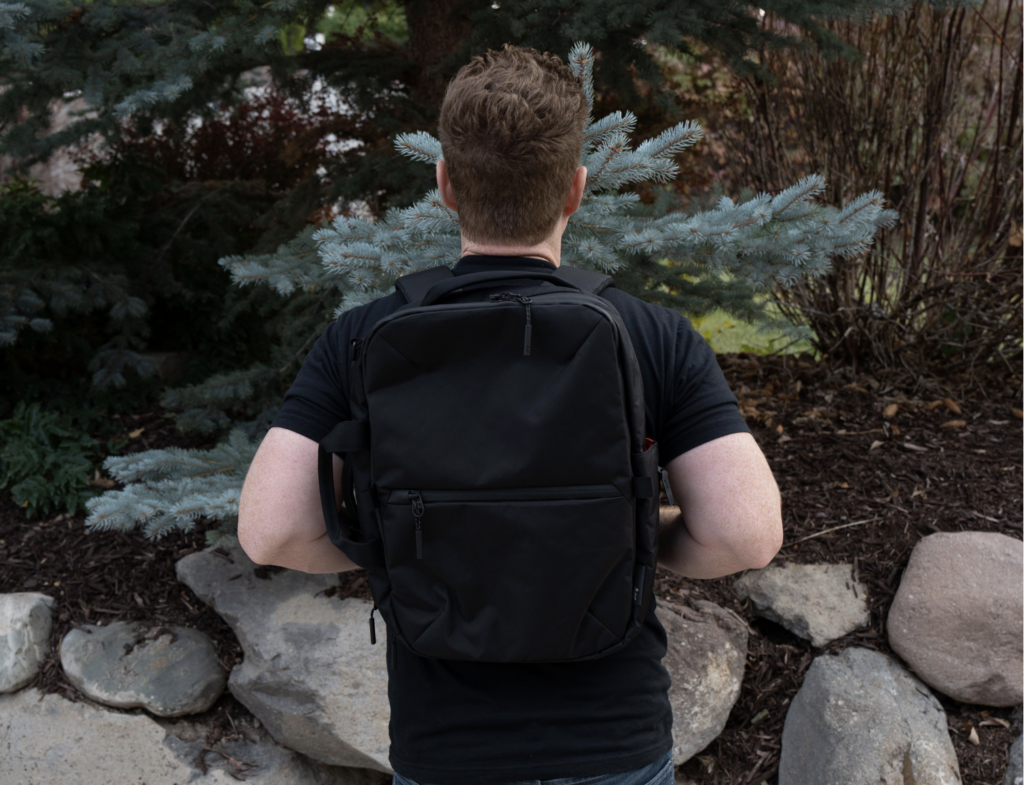 AER Flight Pack X-Pac Description:
Very similar to the City Pack with a few big upgrades.
AER Flight Pack X-Pac Pros:
Same pros as City Pack +
X-Pac material is lightweight and crazy strong/durable. It's approaching Dyneema (AKA, Cuben Fiber) but at half the price
High vis interior provides visual contrast when looking for items
Shoulder straps have dedicated fold away compartment to keep things tight when running the bag briefcase/messenger style
AquaGuard zippers for extra water protection
AER Flight Pack X-Pac Cons:
Product Link: Flight Pack 3 X-Pac
#11 Boundary – Errant Pro X-Pac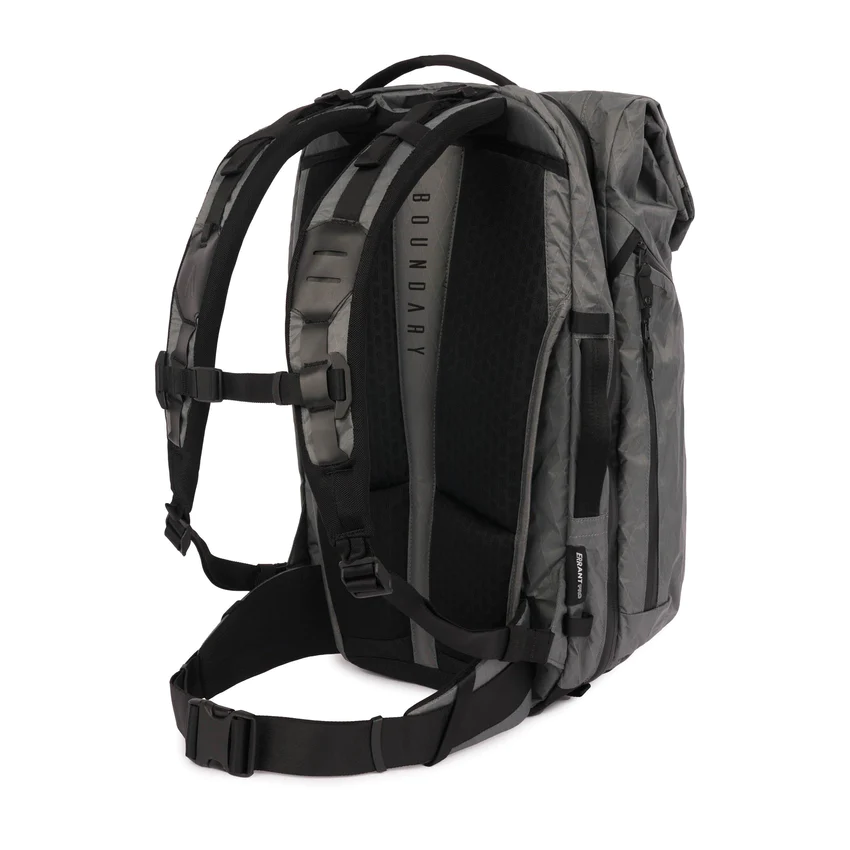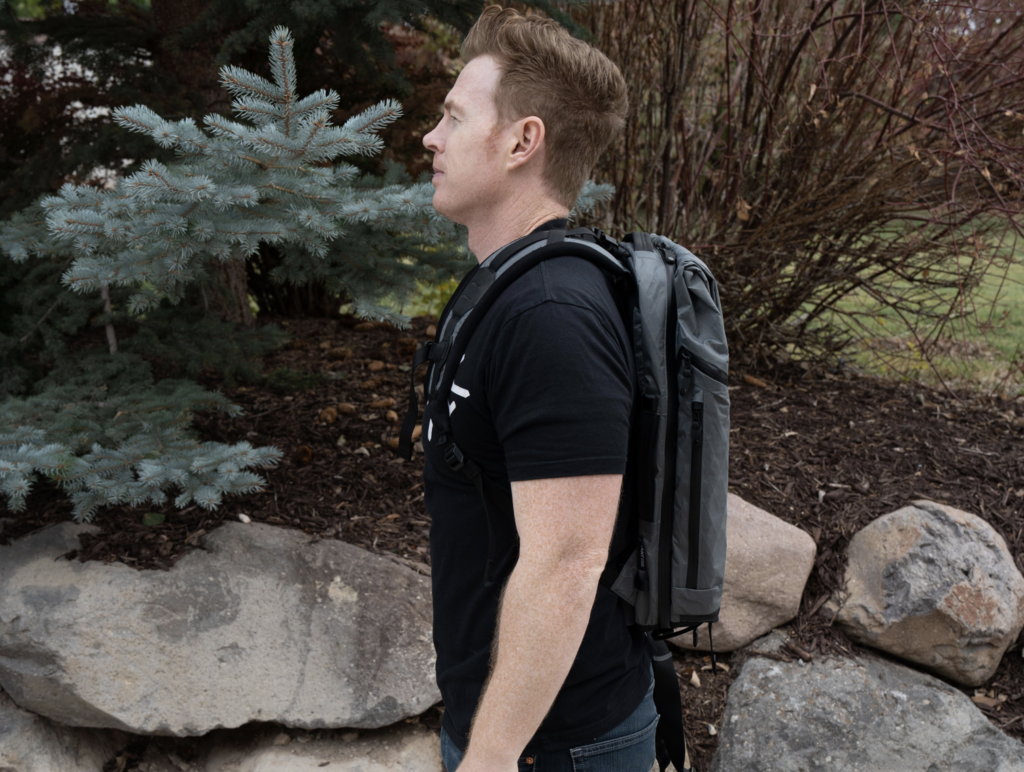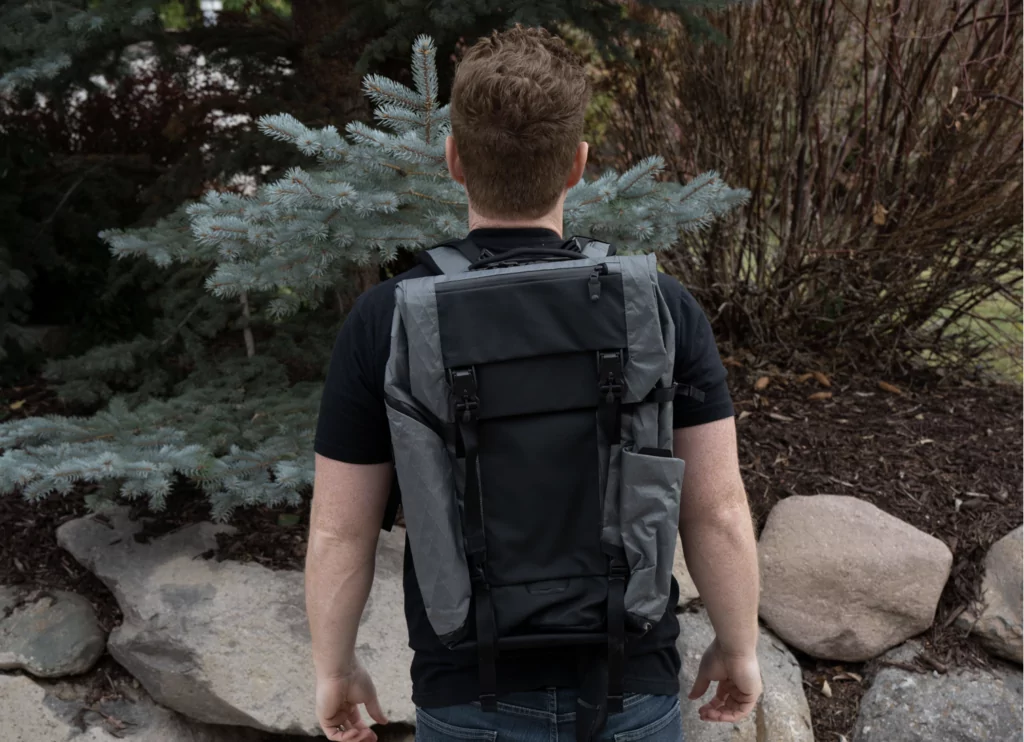 Boundary Errant Pro Description:
The most rugged and outdoor ready EDC bag of the bunch. Lots of thoughtful and progressive design features making it a next generation pack for professionals. Robust and sturdy enough to be a hard use wilderness bag.
Boundary Errant Pro X-Pac Pros:
Brilliantly laid out main clamshell compartment with clever organizational and retention elements (lots of magnets)
Heavy duty, adjustable harness/shoulder straps
X-Pac material is lightweight and super durable
Flap/roll top feature ensures your items are protected from the elements
Part of a modular system for better expansion and organization
Side carry handle so it can be used like a briefcase (though it doesn't really look the part)
Boundary Errant Pro X-Pac Cons:
A bit bulky for some peoples' EDC needs
Some might like the main compartment to be a clamshell instead of top access — those this bag does have an innovative side access port that can be used for photography / concealed carry access
Product Link: Boundary Errant Pro X-Pac
#12 Nomatic – Travel Backpack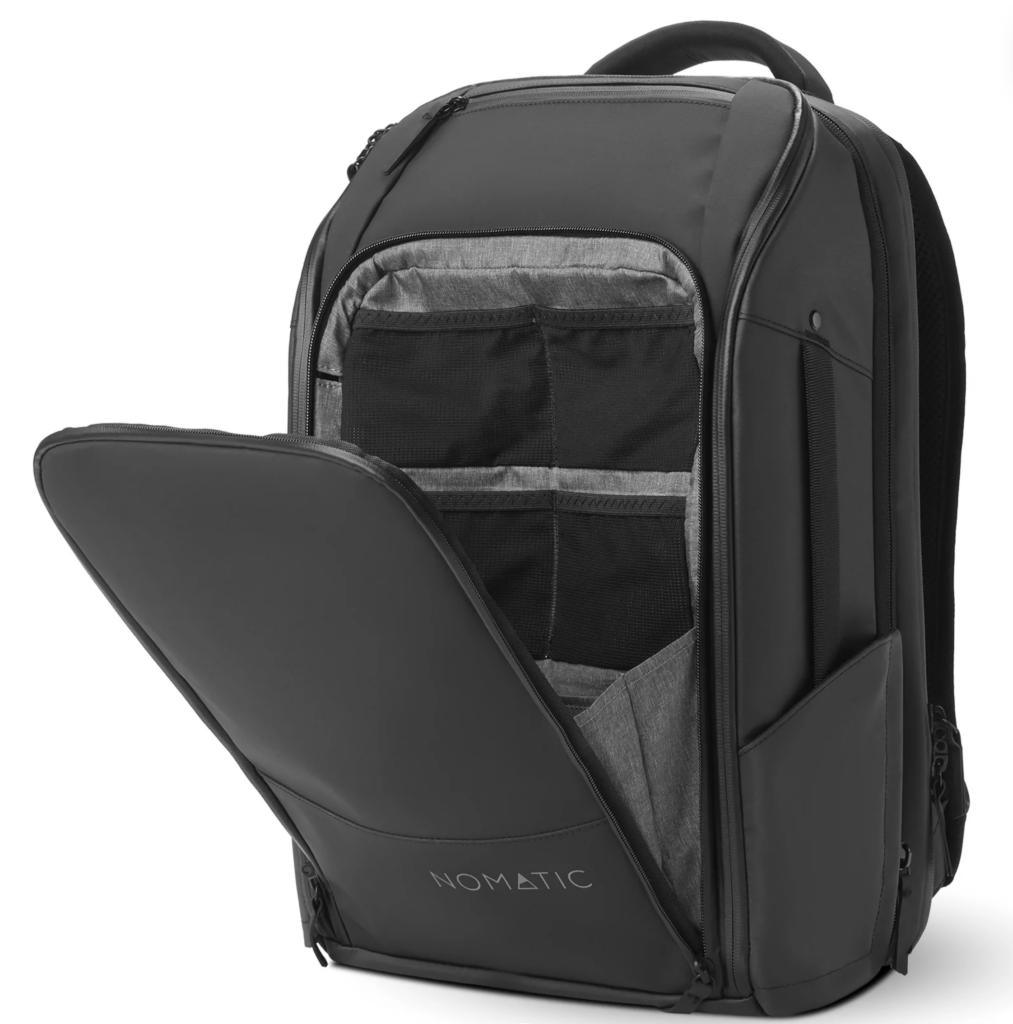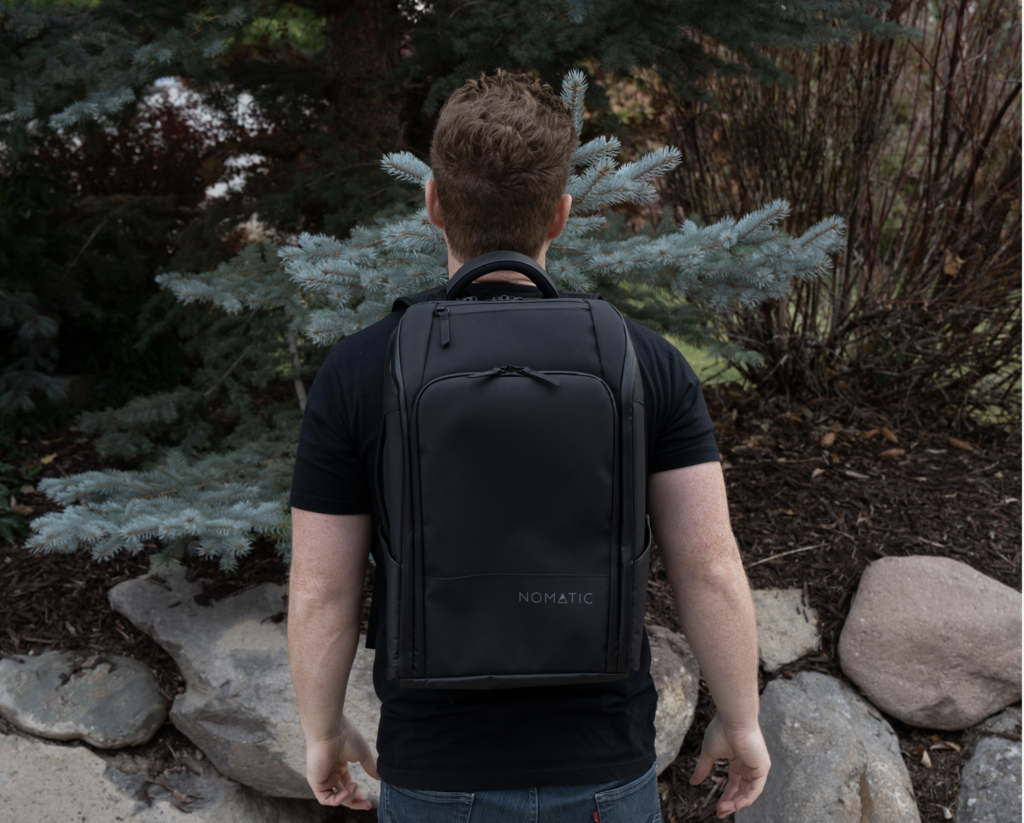 Nomatic Travel Pack Description:
The Nomatic Travel Backpack was designed as a dual purpose bag — hitting EDC needs as well as a lightweight traveler. The Nomatic team is talented at identifying annoyances about standard product features and innovating satisfying solutions. [As a side note, Rusty loves his Nomatic minimalist wallet that he has been using for the better part of a decade]
Nomatic Travel Pack Pros:
Solid structure of pack keeps the shape and content of bag stable
solid walls and deep clamshell make it easy to pack smaller items around the "walls" of the bag and keep interior room open for bulky items
Loaded with clever organization and pass throughs
Stealthy expansion compartment offers 10L of additional space for packing clothes for a 1–3 day trip
Dedicated should strap compartments for tucking and concealing should straps when carrying like a briefcase
Really nice luggage pass through for travel
hidden pouch for valuable while on the move
Nomatic Travel Pack Cons:
A good EDC pack but might be a smidge bulky for some
Has a side carry handle but doesn't look great as a briefcase
Product link: Nomatic Travel Pack
#13 Nomatic – Navigator 15L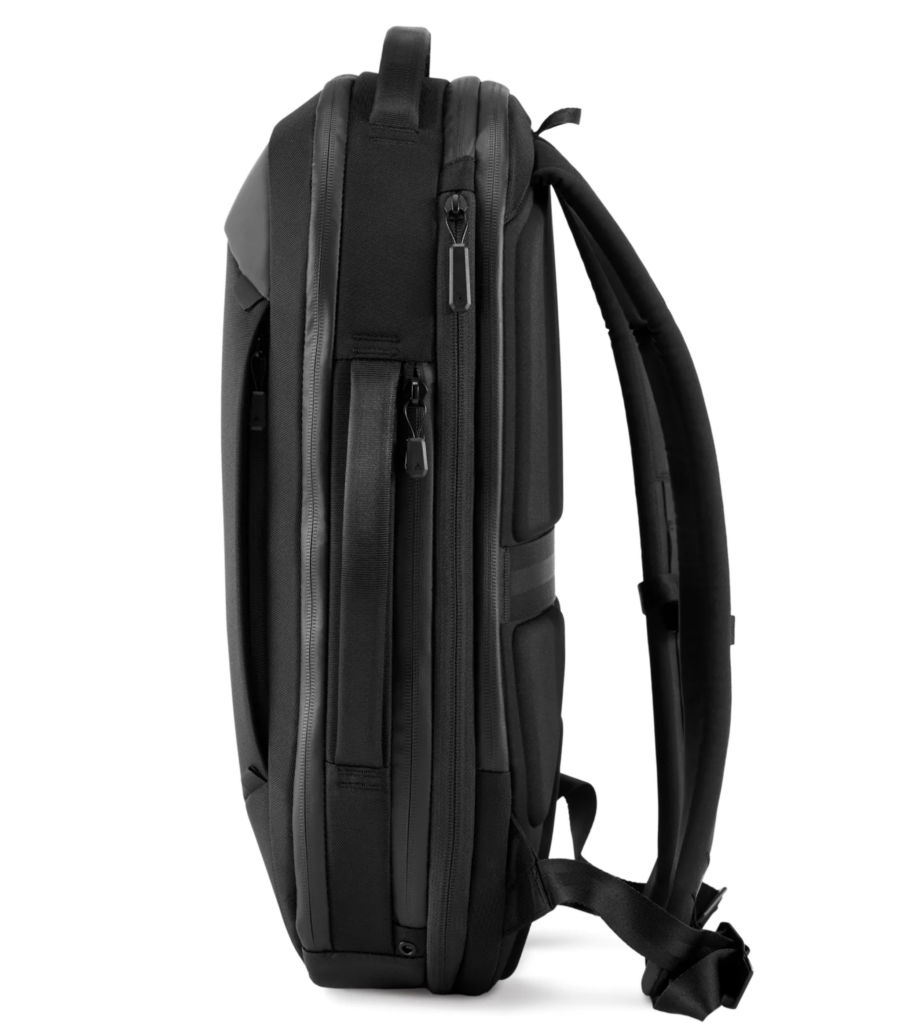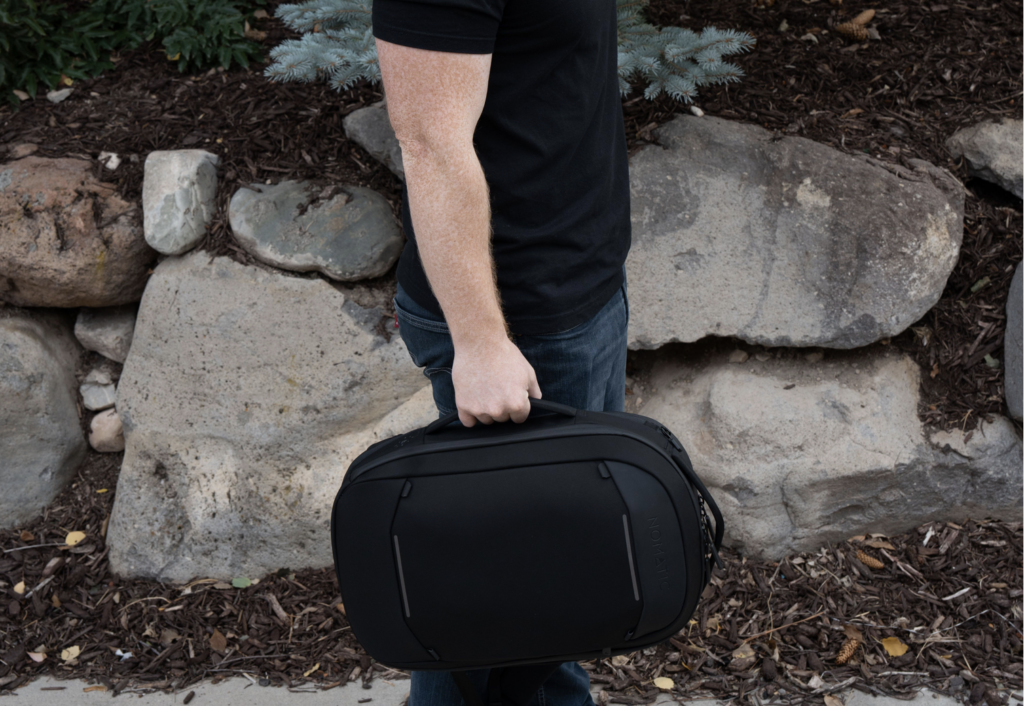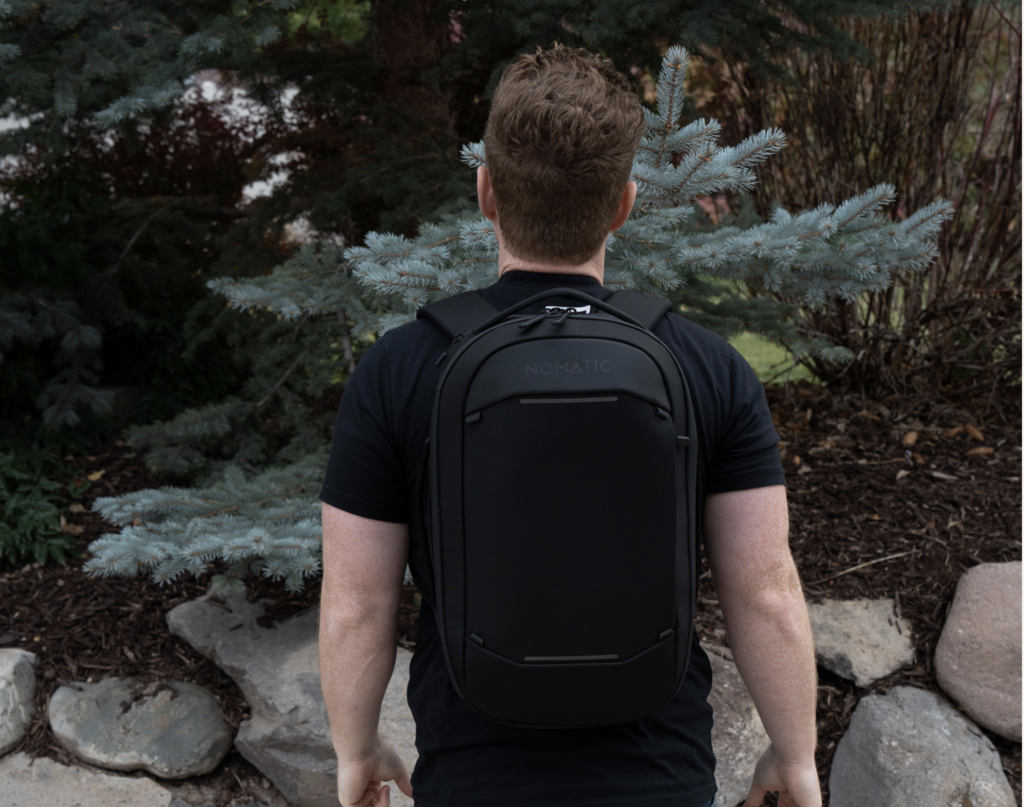 Nomatic Navigator 15L Description:
The Nomatic Navigator 15L is the most Svelte EDC bag on our list. The design looks like a compact, futuristic parachute pack for James Bond. Or a sleek gear bag for a Navy Seal. The Navigator 15L sports a rigid shell that maintains its attractive shape while including the compartments and organization an EDC bag should have.
Nomatic Navigator 15L Pros:
Just a super attractive design when carried vertically or horizontally
It's tight, compact structure provides a solid, almost aerodynamic carry
Decent expansion without losing the structure of the bag
Most clever water bottle storage of all options tested — an internal, water tight pouch with external drainage. More makers should employ this.
hidden pouch for valuable while on the move
Would absolutely look right in any office setting
Nomatic Navigator 15L Cons:
Luggage pass through orientation makes for a top-heavy load
Not a great admin section — the external facing pouch would have been a great location for this
Though some may prefer the main compartment gussets, some would prefer those to be "detachable" so that the clamshell can fully open (snaps or velcro would do the trick)
For such a clean and sleek design overall, the shoulder straps were sadly ignored. They dangle and bounce around without any built in retention solution.
Product Link: Navigator Pack 15L
We hope this round up of our favorite EDC bags for 2023 was helpful for you!